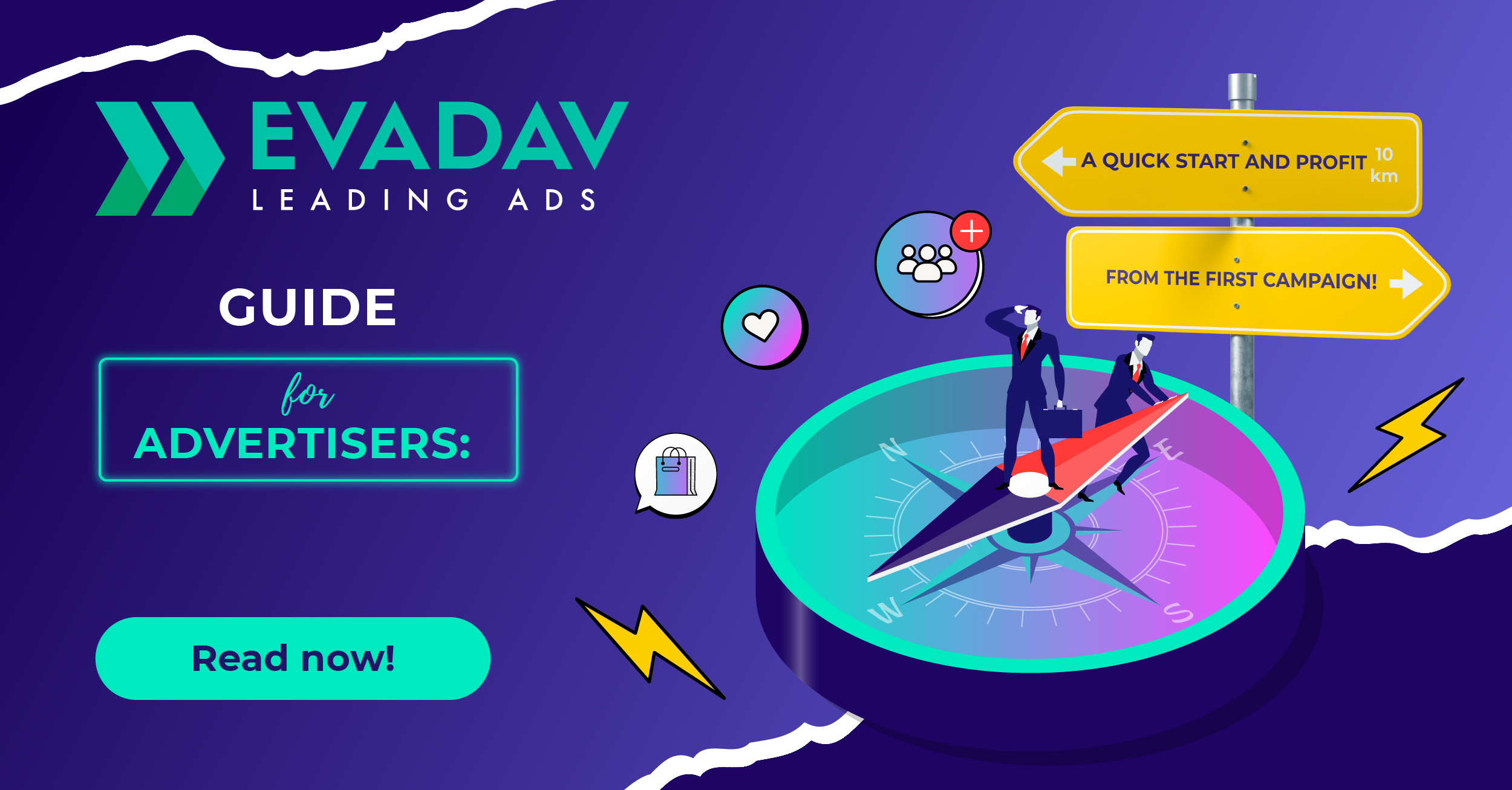 Hello, Evadavers!
Do you want to know why partners who work with Evadav have so many profitable campaigns? Because we take every new partner by the hand and lead to success.
We broke down all the nuances for you in the guide for advertisers.
After reading it, you will get all the information for a quick and profitable start on the Evadav platform:
- get to know the most effective formats;
- learn to set up successful advertising campaigns;
- recognize the top geo and verticals which bring the most profit;
- see real statistics from our advertisers;
+ life hacks to work with each format from Evadav experts.
Master the platform quickly and become part of our team
Register and contact the manager with any questions. We are always here for you!
More – in blog
Become advertiser in Evadav: Leading Ads